Meet the Team
Welcome to Port Kennedy Central Dental Care! Our friendly, caring team is here to provide the affordable, high-quality care you need. We enjoy getting to know our patients and making sure that they enjoy their time spent in our relaxing atmosphere. Get to know a bit more about us below!


Metta Hayribetoglu, Patient Coordinator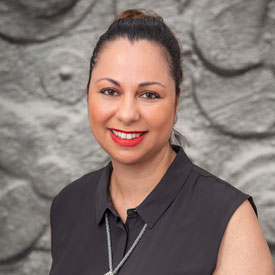 Metta is the Director of Port Kennedy Central Dental Care. Anyone who knows her, knows that she will always go above and beyond to ensure that all patient's experience the very best customer care and service at all times. Metta actively practices in the role of the Patient Care Coordinator, making sure that every step of the way her patients are fully informed and taken care of. We like to ensure our patients are comfortable and taken care of while waiting for their appointment, which is why we ask all patients if they would like a coffee or tea while they wait, and provide a comfortable and relaxing setting.
I want my patients to feel like they have had an experience not just an appointment".
Metta believes there is a solution for every situation. The two main reasons people fear the dentist is the pain and the cost! She believes the team at PKC Dental Care conquer both of those fears. Most patients report they felt no pain throughout their procedure and are very pleasantly surprised at our fees too! When not at Port Kennedy Central Dental Care (which is hardly ever) Metta enjoys life with family.

Anthea Brown, Dental Assistant
For more than 10 years, Anthea has been working as a Dental Assistant and helping patients achieve the smile of their dreams. She loves working in dentistry as she finds the field challenging and rewarding.
She hopes to build lasting relationships with the patients she works with each and every day—especially when she's able to help someone through their entire experience as they come in and out of pain and find joy in their new smile.
When she isn't in the practice, she likes to spend time with her husband and son as well as cooking.

Maddie Brown, Dental Assistant
Maddie joins the Port Kennedy Central Dental Care team with a Certificate III and IV in Dental Assisting. She enjoys leaning new things and loves working with patients every single day, especially when she's able to help a nervous patient feel calm and comfortable.
When she isn't in the practice, she enjoys spending time with friends, watching the Dockers play and catching up on her favourite Netflix shows. Get to know more about Maddie when you visit us for your next appointment.

Julie Brooks, Dental Assistant | Front office Coordinator
Multitalented Julie is both a Dental Assistant and Front office coordinator at Port Kennedy Central Dental Care. She enjoys all aspects of her role and she especially loves seeing the amazing results and the difference we make as a team on our patients every day.
When Julie is not at PKCDC, she enjoys family time with her grandbabies.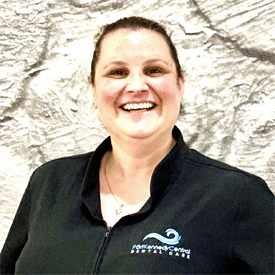 Louisa, Dental Assistant
Louisa loves her role as a dental assistant, she loves to make a lasting impression on every patient who she meets.
She is always happy and smiling with her bubby contagious personality. In fact, she laughs so much and so hard that we have given her a name badge – "Laughing Louisa"!
In her spare time Louisa loves being with her fur babies and human babies.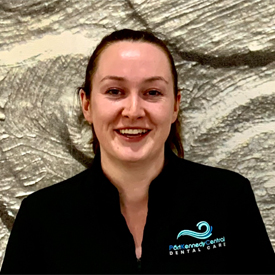 Cindy Nugent, Dental Assistant
Cindy, who is originally from Ireland, is a wonderful Dental Assistant who will always keep her patients at ease. Cindy has experience in aged care and people with special needs. She has a passion for caring for others. In her spare time, Cindy loves exploring W.A with her little family.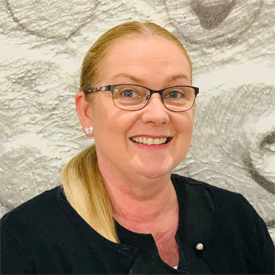 Sharon Pannett, Front Office Coordinator
Sharon will be one of our first to greet you with her beautiful smile. Sharon will assist you with making appointments and remembering to keep them!
Sharon is not only a Front office coordinator, she is a dental nurse too! Since Sharon loves anything that sparkles, we have names her sparkly Sharon!


Book Your Visit Today
We are now accepting new patients. Contact us today to schedule your first appointment at our practice! We're here for you on Saturdays and have same-day bookings.
CONTACT US

Port Kennedy Central Dental Care | (08) 6500 7345