Veneers
At Port Kennedy Central Dental Care, we provide all the solutions you need to reach your goals. If you would like to alter the look of your smile, we have a range of services to help you get the outcome you want. If you would like to achieve a beautiful, perfectly aligned smile, dental veneers may be the right option for you. They'll allow you to cover imperfections in your teeth and give you a dazzling appearance, making a fantastic first impression on anyone you meet.
What Are Veneers?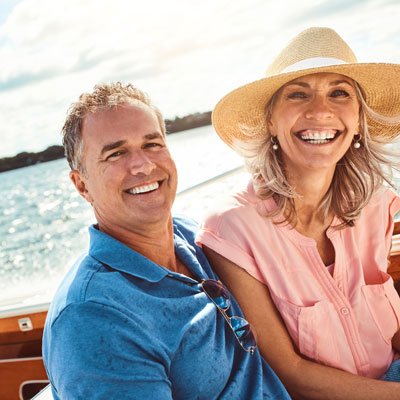 A veneer is a thin cover that goes over the front of your tooth. It looks similar to a fake fingernail. When it's applied, it can mask oral health concerns such as:
Chipped teeth
Discoloured or stained teeth
Gapped teeth
Misaligned teeth
Misshapen teeth
Worn teeth
An Enhanced, Natural-Looking Smile
A veneer looks like a natural tooth. We want your smile to look like it matches you, so you can feel confident that each veneer will be customised to you. We'll discuss the proper shape, size and colour with you. Your veneers will be crafted by our expert technicians at our local laboratory to make sure that they fit seamlessly in your mouth.
What to Expect
Once you have decided to get veneers, two appointments are necessary. At your first visit, our team will take impressions and gather other data that our laboratory will need. There, they fabricate your veneers to exact specifications.
When the veneers are completed, you can return to our practice to have them cemented into place. You'll try them on and make sure that you and your dentist are thrilled with the results before they're attached.
Maintaining Your Veneers
You want your veneers to last for as long as possible. They can stay vital and healthy for years with proper treatment. Though veneers aren't real teeth, they should be treated as if they are. Be sure to brush your veneers and the gum area around them, as well as flossing between them. Gum disease can still set in, making your oral hygiene habits essential. At your biyearly dental health assessments, in addition to checking the rest of your teeth, we'll make sure your veneers are in great shape.
Book a Consultation
We believe in affordable dentistry. You can book a consultation for any of our solutions, including veneers Port Kennedy. Can you believe our in house veneers only cost $399 (generally can be from $500-1500)! Contact our team today to schedule your appointment! We have late opening hours and are here on Saturdays for you.
CONTACT US
* Any surgical or invasive procedure carries risks. Before proceeding, you should seek a second opinion from an appropriately qualified health practitioner.

Dental Veneers Port Kennedy, Warnbro, Baldivis WA | (08) 6500 7345