Root Canal Treatment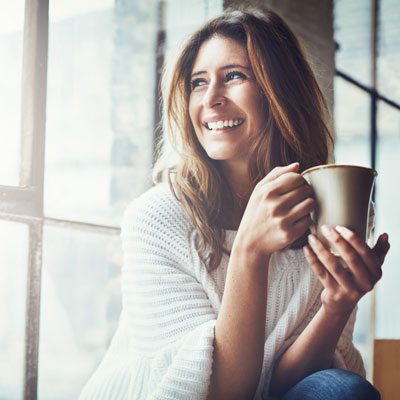 We believe that everyone deserves to show off a healthy smile. Oral health concerns happen. When they do, you need high-quality solutions at a price that suits your budget. At Port Kennedy Central Dental Care, we strive to provide affordable care that doesn't involve pain.
If you have an infection in your tooth, we want to try to save it from being extracted. It's always preferable to preserve your existing teeth whenever possible. A root canal treatment can do just that, restoring the health of your tooth and the beauty of your smile.
What Is a Root Canal Treatment?
Many people don't understand what is involved in root canal treatment, also known as endodontic therapy. It's a procedure that cleans the infection out of your tooth so that it can function again. We place a dental crown over the compromised tooth as the last step of the procedure. With a crown covering the tooth, you won't need to worry about the strength of your tooth after it has lost some of its structure.
What to Expect During a Root Canal Treatment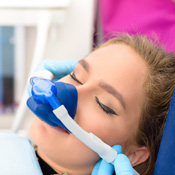 Once we have determined that a root canal treatment is the proper procedure for you, we'll make you comfortable with anaesthesia. We also offer oral sedation medication, as your wellbeing is paramount to us. We'll remove the infection from your tooth, then seal it off to prevent bacteria from re-entering it. Since the tooth doesn't have the same stability it used to, we'll place a dental crown to restore your oral health.
The Signs You May Need a Root Canal
There are certain symptoms that may indicate a root canal treatment is the most appropriate solution for you. These include:
A toothache when you chew
Long-lasting sensitivity to hot or cold
Tender, swollen gums
A pimple on your gums
A darkened tooth
Drainage around the gumlines
Swelling in the neck or face
You may think that severe pain has to be involved if you have an infection in your tooth. Surprisingly, you may feel no pain at all. A lack of discomfort doesn't mean that your oral health is in good shape, which is why it's so vital to attend your regular dental health assessments with us.
Stress-Free, Affordable Care
We focus on reasonable rates and have payment plans available. We also work with SuperCare if you would like to apply for the Early Release of Superannuation to cover your treatment. Contact us today to book a consultation for root canal treatment Port Kennedy!
CONTACT US
* Any surgical or invasive procedure carries risks. Before proceeding, you should seek a second opinion from an appropriately qualified health practitioner.

Root Canal Port Kennedy, Warnbro, Baldivis WA | (08) 6500 7345