Fillings
Everyone loves the idea of having a healthy smile for life. Many common oral health concerns can set in at any age. One of the most prevalent is tooth decay. Tooth decay can cause a hole in your tooth referred to as a cavity. Once this has occurred, it cannot be reversed. The most effective way to address it is to have a filling applied, which will cover the hole and allow your tooth to function as normal.
Our Tooth-Coloured Fillings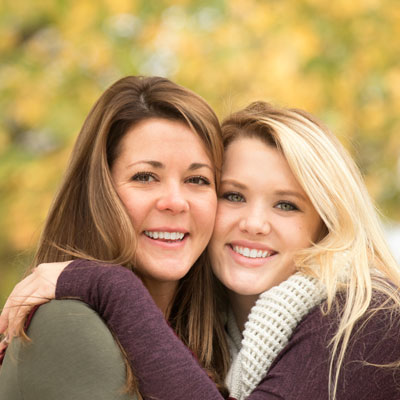 You don't want your dental work to stand out. At Port Kennedy Central Dental Care, we want any treatment that we complete to look natural and beautiful. It's no different when we give you a filling. Our white fillings will blend in perfectly with the rest of your smile. Nobody will know it's there. White fillings have become the standard treatment, replacing the older amalgam ones that have been found to contain trace amounts of mercury.
The additional benefits of tooth-coloured fillings include:
Won't contract or expand with heat or cold like metal fillings
Don't require as much of the tooth structure to be removed
No mercury involved
The gold standard in fillings
What to Expect When You Get a Filling
If you need a filling, you want to know what will happen during each step of treatment. The first requirement is to have your tooth evaluated. We'll determine if fillings Port Kennedy are the most appropriate way to proceed. If so, we will then give you anaesthetic so that you will remain comfortable.
We believe in pain-free dentistry so that you won't have to feel anxious or apprehensive about getting the care you need. We'll only begin once you agree you are ready. The decay is removed from the teeth. Then, the filling material is applied to the tooth, and then it's shaped and allowed to harden.
Inlays and Onlays for Larger Areas of Decay
If your tooth decay has progressed and a filling is no longer enough to address it, an inlay or onlay may be an option. These dental restorations are considered to be less invasive than a dental crown, so we prefer to use them when we can. Your inlay or onlay is created in our local laboratory to ensure a perfect fit.
We Believe in Affordable Dentistry
We want your dental care to be stress-free and suit your budget. Let's see how we can work together to get you the attention you need. Contact us today! We accept health funds and have payment plans available.
CONTACT US
* Any surgical or invasive procedure carries risks. Before proceeding, you should seek a second opinion from an appropriately qualified health practitioner.

Dental Fillings Port Kennedy, Warnbro, Baldivis WA | (08) 6500 7345