Professional Dental Cleanings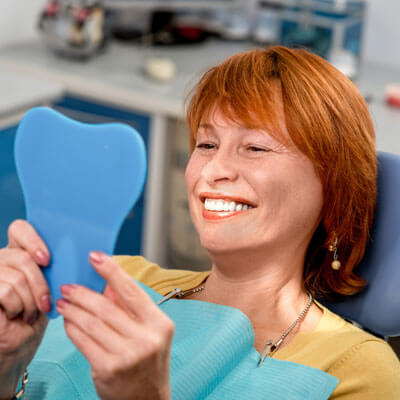 At Port Kennedy Central Dental Care, it's our goal to provide high-quality care your entire family needs. We welcome all ages to experience affordable dentistry from our experienced, compassionate team. If you are due for your routine dental check, we offer professional cleans that will leave your teeth feeling clean and smooth.
You take your vehicle in regularly to get serviced. Your teeth need the same attention to make sure that your smile stays healthy for life. We recommend that you come in every six months to catch any potential problems early on and get a cleaning that leaves you with a sparkling smile.
Why Preventative Care Is Essential
The team at Port Kennedy Central Dental Care educates our patients on why they need to take care of their teeth. Part of doing so is having your biyearly check with us. By doing so, we can prevent more serious problems from taking hold.
Many of our patients like to schedule their check alongside their professional clean. Your preventive care appointment with us will include:
The removal of plaque and tartar buildup from your teeth
An assessment of every tooth
An examination of your gums
Polishing of your teeth
A check for oral conditions such as cancer and gum disease
X-rays, taken if necessary
Fluoride treatment
Oral hygiene instruction
If we feel that you can benefit from a recommendation of a particular product or discussing your brushing and flossing technique, we'll be sure to do so with you. We want you to have the information you need to enjoy the best possible oral health.
How Do You Brush and Floss?
Your routine checkS are vital to having a healthy smile. What is equally important is that you brush and floss at home on a regular basis.
Brushing – Most adults don't brush for long enough. You should be doing it for about two minutes, and we suggest you time yourself to see if you're brushing for the proper amount of time. Using short, gentle strokes, be sure that you also brush your gum line, the back molars and any restorations you have.
Flossing – Though a brush can remove plaque, it cannot reach between your teeth. Floss alone can do that. If you don't floss, the plaque will become tartar, which can only be removed by having a dental cleaning. Floss once per day to make sure tartar doesn't set in.
Book a Consultation
No matter which of our many services you're interested in, we provide consultations. Contact us today to schedule an appointment for a professional clean Port Kennedy or your no obligation consultation!
CONTACT US

Dental Cleanings Port Kennedy, Warnbro, Baldivis WA | (08) 6500 7345