Dental Implants at Port Kennedy Central Dental Care
Get The Smile of Your Dreams
It's our goal to make sure that every member of your family can get the affordable dental care they need. Our team is experienced in providing a broad range of services. If you are missing teeth, you require a replacement solution that works for you. More and more, dental implants are becoming the standard of care in tooth replacement.
Available at Port Kennedy Central Dental Care, dental implants restore your smile with a natural look. You'll enjoy the full function of a tooth and won't be able to tell it apart from any remaining teeth that you have.
Contact us today to schedule your consultation – Call (08) 6500 7345 To Get Started!

The Incredible Advantages of Dental Implants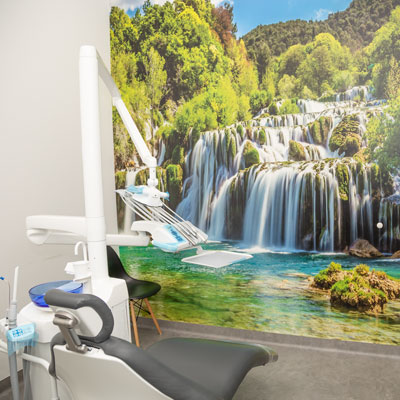 Dental implants are beneficial for anyone who wants the look and feel of a natural tooth. As long as you have the proper amount of bone in your jaw and have no other contraindications, we can begin with treatment. The many advantages of having a dental implant include:
An extremely high success rate
Made from biocompatible materials
Treated just like a healthy tooth
Doesn't compromise the health of your remaining teeth
Can accommodate a denture, bridge or crown depending on your needs
What to Expect in Getting a Dental Implant
The procedure for a dental implant involves two different phases. Once we have determined that a dental implant is appropriate for you, we'll place the implant into your jawbone. A healing time must then pass, which usually takes about three months. Once the site has accepted the implant into the bone, we can affix a crown, bridge or denture to it, completing the second phase of treatment.
Why You Should Replace Your Teeth
You might think that having a missing tooth isn't significant and doesn't require treatment. Though it's tempting to believe that you don't need to take action, it's important to consider the consequences of leaving a gap in your smile. If you have an open space in your jaw, the rest of your teeth will start to drift slowly. It can result in your teeth changing position and altering the look of your smile. Furthermore, you may not brush and floss in the area as you used to, which can lead to gum disease.
Book Your Consultation
Book now for a consultation to discuss dental implants. Don't go overseas, stay home for the best quality implants. You are worth it! You can find out more about them and whether you are a candidate without cost or obligation. Contact us today to book your time! We have late opening hours and are here on Saturdays.
Call (08) 6500 7345 to Book Your Consultation!
* Any surgical or invasive procedure carries risks. Before proceeding, you should seek a second opinion from an appropriately qualified health practitioner.

Dental Implants Port Kennedy, Warnbro, Baldivis WA | (08) 6500 7345